Expand your business with Around29 white label services For your digital marketing needs
As a digital marketing agency providing white label services, we are always looking for ways to expand your business and grow your client base. One way to do this is by offering white label solutions to other companies. White label solutions enable you to provide your clients with a fully integrated service that includes everything they need to succeed online. By partnering with a reputable white label service provider, you can offer your clients a complete package that includes everything from web design and development to SEO and social media marketing. You can quickly and easily expand your business by utilizing white label solutions without having to invest in additional staff or resources.
Clients we have worked for
Employees comprises our Workforce
Countries we operate our business from
How Does Around29
White Label Digital Marketing Works?
White label digital marketing is a type of outsourcing in which one company provides services to another without disclosing its own brand. It covers a wide range of activities, from creating and managing digital content to developing and implementing digital marketing campaigns. The client then puts its own brand on the services and sells them to its customers. White label digital marketing can be beneficial for businesses that do not have the time or resources to develop their own marketing campaigns. It can also be a good way to outsource specific tasks, such as social media management or email marketing. When done correctly, white label digital marketing can be a cost-effective way to improve your company's bottom line.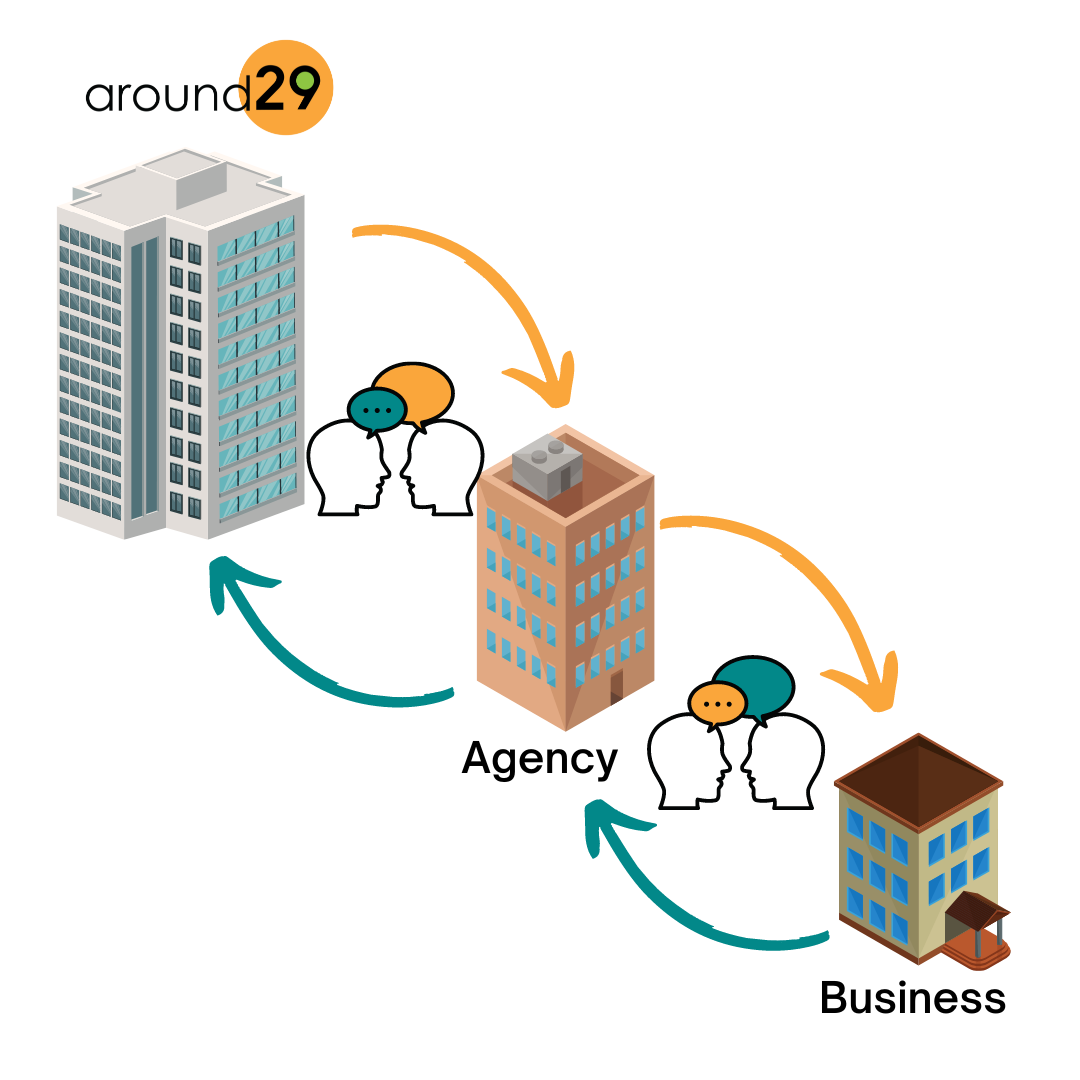 Differences between white label and private label services
A white label digital marketing service is one that is provided by an agency or freelance professional to a client who will then rebrand and resell it as their own. In contrast, a private label digital marketing service is one that is developed specifically for a single client and cannot be resold. Private label digital marketing services are usually more expensive, but they offer a higher level of customization and flexibility.
Benefits of Taking
Around29 White Label Solutions
White label digital marketing services can be an excellent way to expand your digital marketing company.
Around29 white label solutions offer a number of advantages
White label services offered by
Around29
Is it the right time to consider white label marketing?
Let us handle your service load
Around29 white label services help businesses looking to expand their digital marketing services. We make it easy for our clients to outsource their digital marketing needs. We understand that your company's reputation is on the line every time you use a white label solution. Hence, Around29's digital marketing team ensures that the quality of our work meets your expectations. We do our research to ensure that you get the best product for your customers. If you're looking for a way to expand your digital marketing company, white label digital marketing services may be the right solution for you. Contact us today to learn more!
Frequently Asked Questions
We maintain absolute discretion and confidentiality on all the projects we undertake. To ensure the authenticity of our claim regarding this matter, we are always willing to sign NDAs with our clients.
The modes of communication used are via emails, phone calls, and video meetings.
We use SSL (Secure Sockets Layer) protocol to maintain IT security
We operate with complete discretion, without disclosing our own brand.
Inconsistent quality is the biggest concern with white-label branding. Brands establish their own quality controls. The producers of white-label brands may not follow those same procedures, causing an issue with product consistency.
We are currently working with 8 different agencies.